Would you like to learn how the Sun controls every single aspect of your Health and Well-Being?
All Life on Earth has known since the beginning of Time that understanding the Sun goes hand-in-hand with understanding One Self and our connection to everything else.
There is nothing more important to Life on Earth than the Sun–and conversely, Life as we know it is graciously granted by the Sun. There would not even be Air on Earth if it were not for the Sun, as green plants and trees would not be able to grow to give us Oxygen and intake CO2 without the Sun. Animals and Plants know the secret to Life–so what happened with Homo sapiens? When were we so easily conditioned to actually believe that the Sun was bad for us? Well, it probably occurred sometime shortly after the Pharmaceutical Industry took control over the (((medical cult))), and began making money off sickness and disease. By convincing gullible humans that "Sun is (suddenly) bad," (((they))) saw their wallet sizes increase with each human who was stricken ill by preventable diseases and mood disorders that were extremely rare in our history, and are still rare in more "primitive" societies that spend a large portion of their Time under the Sun.

Receiving a healthy amount of Sun each day is imperative to optimal Health. The amount of Sun we receive on our bare skin and naked eyes is what regulates and dictates all the following:
• Mood
• Disease Prevention
• Sleep Quality
• Sexual Health and Performance
• Penile Health and Enlargement
• Breast Health and Augmentation
• Fetal Development
• Cognitive Function
• Appetite
• Athletic Performance
• Hair, Skin, and Nail Health
• Immune System Function
• Eye Health
• Hormonal Health
• Musculoskeletal Health
• Positive Brain Plasticity

Even in the cold Winter months when the days are short, bare skin exposure can be dangerous, and Sunlight is minimal, we can still rely on Sungazing, which is an extremely effective and efficient method of receiving nutritious UV rays into the eye. We can then revel in the warmth of late Spring, Summer, and early Fall and make up for all those frosty, overcast days when we didn't receive any healthy Sunlight.

…But how many people have been conditioned to be frightened by and even distrustful of the Summer rays, and so they slobber on the sunscreen lotion as soon as the weather begins to get warm? It's a tragedy that people have been duped into believing that the Sun is what causes skin cancer—and not the lack of it. Not only does the lack of Sunlight have the main role in whether or not the body produces enough Vitamin D3, but sunscreen contains dangerous carcinogens that speed up the cancer development process.
Much scientific research has shown that cancer patients, most particularly those who have been diagnosed with prostate, ovarian, breast, multiple myeloma, and of course melanoma, have a woeful level of Vitamin D3. It seems as though not only does lack of Sunlight cause the immune system to malfunction, but it also seems likely that once cancer is in development, the body no longer absorbs Sunlight and converts it into Vitamin D3 like it should.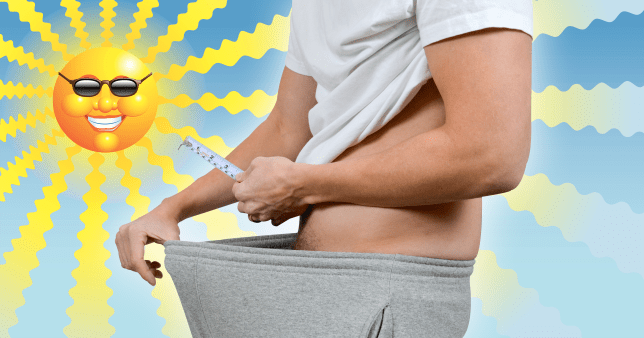 Male Sexual Health is one of the most significantly impacted area in regards to a lack of Sunlight. Erectile dysfunction, while most commonly a psychological disorder, can also be a physical disorder. This is rare, but it is not as rare as it should be. Erectile dysfunction can often times be diagnosed as a defect in Nitric Oxide (NO) production in the body, as NO is recognized as having the most crucial physical role in causing and keeping an erection. However, without Sunlight, the body may have low stores of NO—and unnaturally high stores of Nitrites and Nitrates.
Most Nitrates and Nitrites are found naturally in the vegetables we eat, and we consume around 85% of our Nitrites and Nitrates from these plants. The reason we receive a good source of Nitrites and Nitrates in plants is because it is the compound from where plants get their Nitrogen–which is what causes plants to grow. Unfortunately, due to high concentrations of Nitrogen in fertilized farmland, additives to foods (such as Sodium Nitrite/Nitrate as an additive to cure meats and protect them from becoming contaminated with Botulism), and water which is polluted with unhealthy amounts of Nitrites/Nitrates (most likely from residential lawn chemicals, farm run-off, and polluted rain/snow), combined with the fact that humans are not getting these unnaturally high stores of Nitrites/Nitrates synthesized into healthy Nitric Oxide, the levels of Nitrites/Nitrates in the human body are dangerously unhealthy–and can lead to cancer and other diseases when too much is stored for too long. As a matter of fact, unnatural Nitrites and Nitrates that are added to meats and the contaminates in infected water are considered a Class II carcinogen.
…and THIS is precisely why it is of utmost importance to get in the Sun!!!
When Sunlight hits the skin, there is a very important synthesis that occurs that directly and beneficially impacts sexual health. Sunlight causes Nitrites to convert to Nitrates, and the final product is Nitric Oxide. There are other ways to increase levels of Nitric Oxide, such as through food and supplements, however these are not very effective compared to just sitting out in the Sun, and even letting your Penis get a little (but not too much!) direct Sunlight. There should be no shame in nude Sunbathing. It could be the panacea to–and certainly not the cause of–more ailments and afflictions than we think!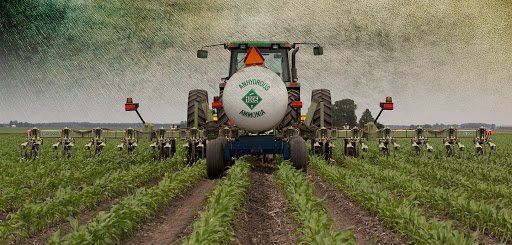 It should be important to reiterate that Nitrites and Nitrates are found in drinking water—both public and well—thanks to the unregulated use of fertilizers on both residential properties and farm land. Nitrites are not filtered out through municipal water plants, and they find their ways into the water supply from athletic fields, residential lawn chemicals, and farms. The average amount of Nitrites found in public water sources is approximately 14 ppm, which is very high. But don't think that if you have no brainless neighbors saturating their lawns with chemicals and that you have a private well that you are any better! If you live near a farm field, you could find Nitrite levels as high as 44 ppm! Add these amounts to the Nitrites and Nitrates found in food (especially deli meats), and it could be the culprit to anything that is medically wrong with you. The best thing to do to help prevent any problems from high levels of Nitrites and/or Nitrates is to:
1.) Choose foods that have NO ADDITIVES. Specifically look for the absence of Sodium Nitrite/Nitrate and Potassium Nitrite/Nitrates. Nitrites/Nitrates should only be consumed through plants and vegetables, and even with these, try to stay as Natural and as organic as possible! The use of Nitrogen-rich fertilizers in over-used and under-rotated crop fields can wreak havoc on your Nitrite/Nitrate balance–especially if you do not receive enough Sunlight to convert it to Nitric Oxide.
2.) If you cannot relocate from a city/town or if you live in a very agricultural community with a crop field within close proximity (we're talking within 100m away), then please do what you can to look into ways that remove Nitrites/Nitrates from water, or at least invest in a reliable bottled water source for drinking/cooking.
3.) Take a Cytrilline or Arginine supplement, and eat the few foods that are rich in Cytrilline (water melon, melons, and pumpkin), as these two Amino Acids help to raise Nitric Oxide levels.
4.) MOST IMPORTANTLY—Get out in the Sun for at least 15-30 minutes DIRECTLY each day! Even if it is Winter, Summer, overcast, desert hot, get out there! The Sun will convert excess Nitrites/Nitrates into Nitric Oxide, which is extremely important!
It is suspected through various surveys that North Americans spend 93% of their time indoors. Is it no wonder why we suffer from so many physical and mental maladies? Considering the fact that 100 years ago, North Americans spent so high of a percentage OUTSIDE, and now suddenly there is an influx of every disease under the Sun (pun intended), it is easy to surmise what the issue is–lack of Sunlight. It's not as easy as just popping a Vitamin D3 supplement either, because it is the UV rays which are responsible for the synthesis of Nitrites/Nitrates, among other processes that are crucial for maintaining optimal health. So, get out there in the Sun–and don't be shy about exposing as much skin as possible–sans Sunscreen!